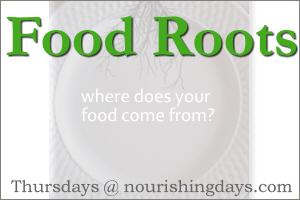 Over at
Nourishing Days
they presented the question today of where does your food come from? This question has been weighing heavily on my mind since reading
The Omnivore's Dilemma
by Micheal Pollan and even more so since finishing
Animal, Vegetable, Miracle
by Barbara Kingsolver.
The thing about eating locally and knowing where your food comes from is that it isn't hard to find out, at least not for Jon and me. We shop at places that identify local foods and like to go to the
Farmer's Market
. We shop at
Market of Choice
, even though it's more expensive because they clearly label all their produce with the location that it came from. That part isnt' hard.
The part that is difficult is making the effort to eat locally and trying cut ties with things that aren't and will never be local. Between the two of us, we probably eat close to four pounds of bananas every two weeks. Each one of us has one for breakfast, obviously if we are eating locally then bananas would no longer be a possibility. That future is hard to think of! While being bananaless for the rest of our lives is difficult, I can't help feeling a little pang of guilt every morning over the fact that my banana was picked totally unripe and shipped all the way from Ecuador.
I know that it's easier to eat locally when the food is abundant. I do plan on roasting some tomatoes from our garden this year and freezing them to eat throughout the winter, we are also planning on doing the same with homemade pesto with basil from the garden. Currently, we are also eating fresh salads from our little container garden almost every night. It's so satisfying to go into the backyard and pick our dinner.
I feel that as long as we make little efforts and little steps in the right direction we are contributing more then if/when we were just ignorant or apathetic to our food system. I know that we both feel better both physically and mentally when we are eating healthy and we know where our food has been.
It's all about baby steps...